First Born has taken this whole culinary world tour thing very seriously. He amuses and delights me. So I thought I'd share with you his daily offerings to accompany our meals.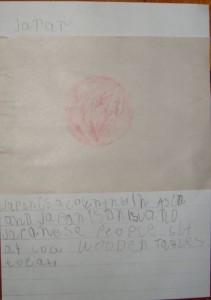 The text down the bottom reads: Japan is a country in Aisa and Japan is an island Japanese PeoPle sit at low wooDen TaBles to eat.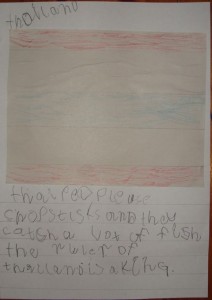 The text reads: thai PeoPle use chopstists and they catch a lot of fish the ruler of thailand is a king.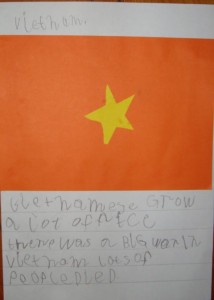 The text reads: Vietnamese Grow a lot of rice there was a BiG war in Vietnam lots of PeoPle DiedD.
I think he missed school. Lucky he starts back tomorrow!